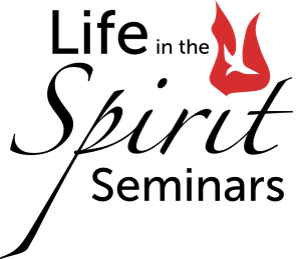 What is a "Life in the Spirit Seminar"?
It's a time to both learn about the Holy Spirit
and
to experience the Holy Spirit in ways that may be new to you. This is what the people gathered at Round Hill UMC in Winchester, Va, discovered the weekend of 27-29 April 2018. At the invitation of their pastor, a small team from Aldersgate Renewal Ministries led participants in exploring who the Holy Spirit is and how the Holy Spirit empowers each of us, both to become more like Jesus and to minister in the world as bold disciples of Christ. Besides study, the event included times of exuberant worship, small group sharing, and healing prayer. The youth and children also participated, both in their own times of study and in shared times with the adults for worship and fellowship meals. The LISS team partnered with the church's musicians in the worship times, encouraging them to follow the Holy Spirit's leading. Participants learned expanded ways to praise God through worship flags, clapping, and lifted hands. Sunday morning worship spread the spark to many more who had not been able to attend, setting the stage for a deeper walk with God for the whole congregation.
The weekend of 14-16 September 2018 found a dedicated group of worship-lovers gathered at Deerfield UMC in Sabillasville, MD, for a worship seminar co-sponsored by 2 Hear God. Led by Kathy and Don Hershman from Princeton, KY, the participants learned more of the power and meaning of worship, while also experiencing powerful corporate worship. This was a time that healed, freed, and surprised us as God moved among us in both tangible and heart-filling ways. The seminar both kindled and fed a deep desire for more of God, as the participants returned to their home churches.
Face to Face Worship Ministries